The Chess Academy Hosted the Participants of the 14th East-West Design & Test Symposium
2016-10-18
The delegation of the 14th East-West Design & Test Symposium headed by Ervand Zoryan, the founder and the director of Armenian Virtual College (AVC), visited Chess Academy of Armenia on Saturday, October 15.
The founder of the Chess Academy of Armenia, Smbat Lputian introduced the academy and its activities and achievements from the very beginning.
In the framework of the visit, the bravest member of the delegation played a chess game with Hovyan Nikolay, the smallest participant of the "Young Stars - 2016" rapid chess tournament (which was passing during that time, at Chess Academy of Armenia). After a short time the smallest "chess star" became the winner.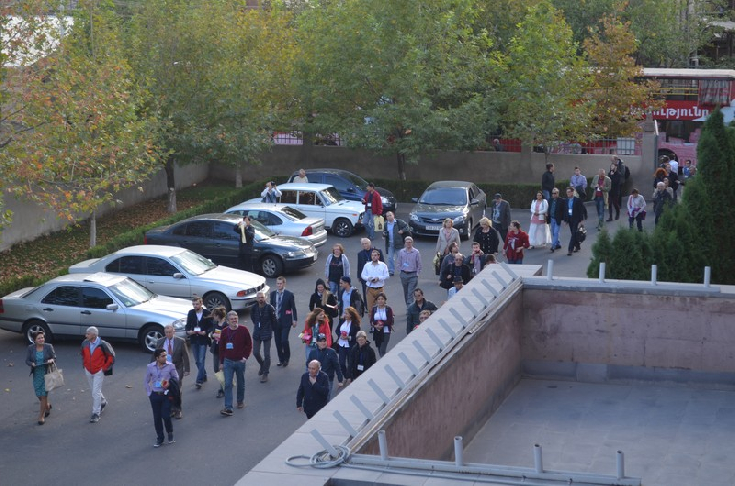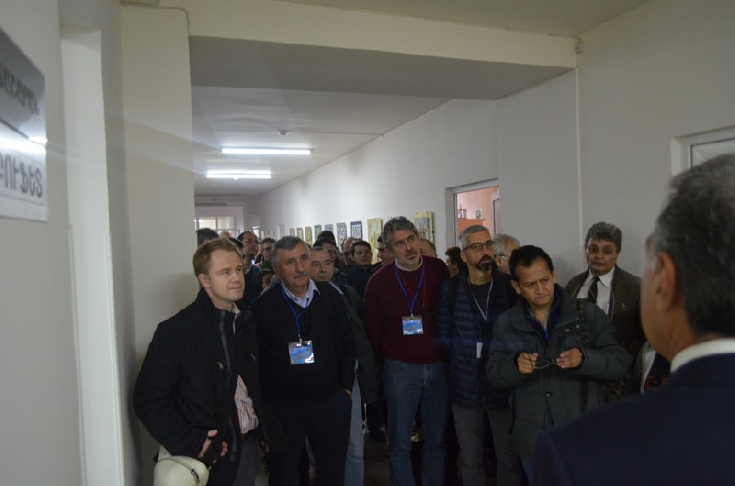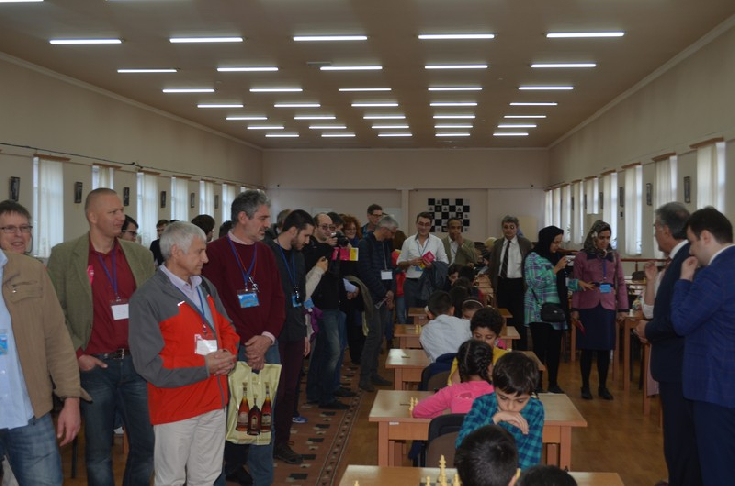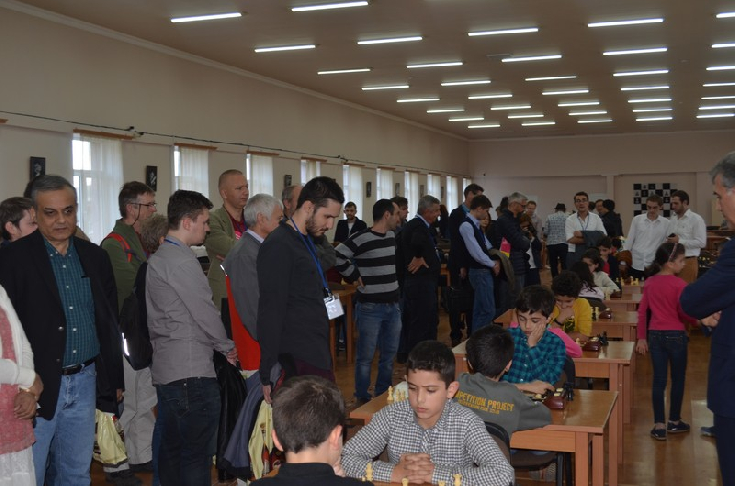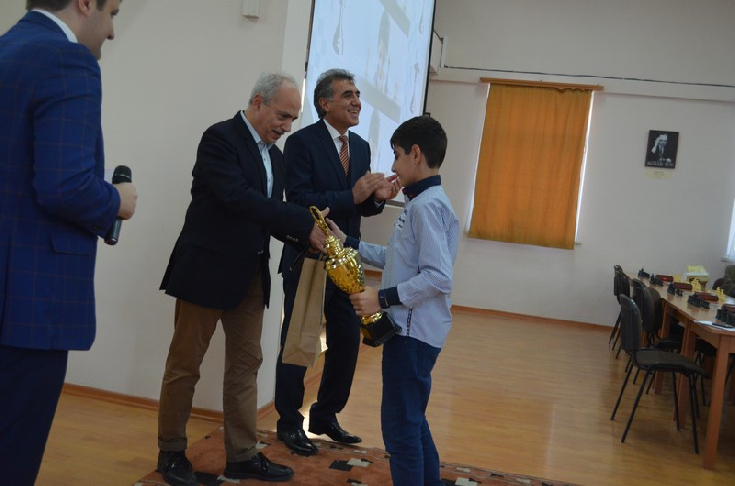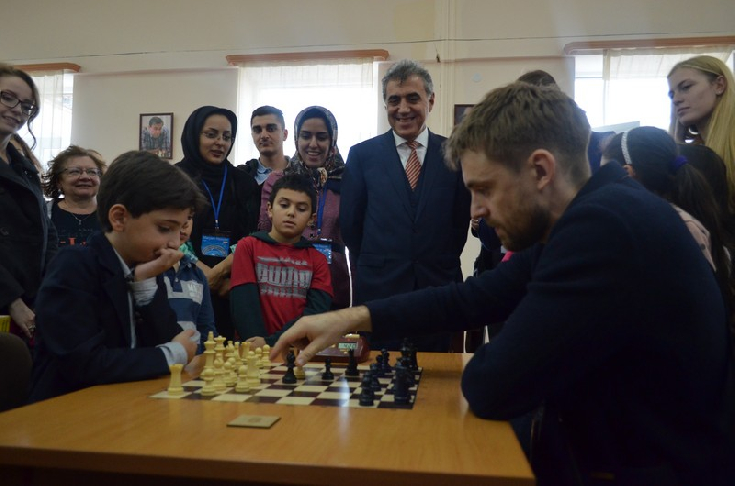 Useful links

www.chessfed.am

www.chesshouse.am

www.chess-results.com