The V Stage of the "Chess Academy Cup" 2016 Rapid Chess Tournament
2016-11-25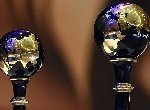 The Chess Academy of Armenia is organizing the 5th stage of the "Chess Academy Cup" 2016 Rapid Chess Tournament on December 10, at 12:00. Time control is 10+5 minutes. In the tournament can participate those who have 1st category (or those who have received their 1st point for the 1st category) and national rating.
The total prize fund of the tournament is 60% of the entry fees.
Registration deadline is 6 pm on December 9.
Final ranking
| | | | | | | | |
| --- | --- | --- | --- | --- | --- | --- | --- |
| Ст.ном | Ст.ном. | | Имя | ФЕД. | Рейт. | Очки | Доп1 |
| 1 | 3 | IM | Petrosyan Manuel | ARM | 2527 | 6 | 160 |
| 2 | 1 | GM | Andriasyan Zaven | ARM | 2620 | 5.5 | 130 |
| 3 | 5 | IM | Martirosyan Hayk | ARM | 2480 | 5.5 | 110 |
| 4 | 2 | GM | Grigoryan Karen | ARM | 2573 | 5 | 90 |
| 5 | 12 | FM | Danielyan Vahe | ARM | 2237 | 5 | 80 |
| 6 | 8 | IM | Kalashyan Davit | ARM | 2422 | 5 | 70 |
| 7 | 9 | | Danielyan Vardan | ARM | 2296 | 4.5 | 60 |
| 8 | 17 | | Barseghyan Armen | ARM | 2172 | 4.5 | 50 |
| 9 | 4 | IM | Harutyunyan Tigran | ARM | 2497 | 4.5 | 40 |
| 10 | 7 | GM | Harutyunyan Gevorg | ARM | 2426 | 4.5 | 30 |
| 11 | 15 | | Apyan Hayk | ARM | 2174 | 4.5 | 22.5 |
| 12 | 10 | | Apresyan Zohrak | ARM | 2272 | 4 | 27 |
| 13 | 6 | IM | Mikayelyan Arman | ARM | 2452 | 4 | 26 |
| | 14 | | Ziroyan Davit | ARM | 2187 | 4 | 26 |
| 15 | 18 | | Hovhannisyan Khachatur | ARM | 2164 | 4 | 24 |
| 16 | 19 | | Davtyan Davit | ARM | 2144 | 4 | 22.5 |
| 17 | 13 | | Shmavonyan Areg | ARM | 2218 | 4 | 20 |
| 18 | 25 | | Davtyan Arsen | ARM | 2099 | 4 | 20 |
| 19 | 21 | | Melkonyan Gor | ARM | 2143 | 4 | 20 |
| 20 | 23 | | Mkrtchyan Levon | ARM | 2124 | 3.5 | 25.5 |
| 21 | 20 | | Santryan Davit | ARM | 2144 | 3.5 | 22.5 |
| 22 | 28 | | Khachatryan Samvel S. | ARM | 2055 | 3.5 | 22 |
| 23 | 16 | | Harutyunyan Erik | ARM | 2174 | 3 | 24.5 |
| 24 | 29 | | Brutyan Hamlet | ARM | 2047 | 3 | 23.5 |
| 25 | 22 | | Gevorgyan Narek | ARM | 2134 | 3 | 23 |
| 26 | 37 | | Julhakyan Vanya | ARM | 2000 | 3 | 22 |
| 27 | 34 | | Nanyan Georgy | ARM | 2022 | 3 | 21.5 |
| 28 | 27 | | Nalbandyan Vahan | ARM | 2071 | 3 | 20.5 |
| 29 | 24 | | Muradyan Robert | ARM | 2121 | 3 | 18.5 |
| 30 | 26 | | Piliposyan Robert | ARM | 2088 | 2.5 | 23 |
| 31 | 33 | | Chakryan Erik | ARM | 2026 | 2.5 | 20.5 |
| 32 | 32 | | Hovhannisyan Artur | ARM | 2030 | 2.5 | 20 |
| 33 | 31 | | Ghazaryan Raffi | ARM | 2035 | 2.5 | 18 |
| 34 | 30 | | Tigranyan Grisha | ARM | 2043 | 2.5 | 16.5 |
| 35 | 36 | | Abgaryan Harutyun | ARM | 2006 | 2.5 | 16 |
| 36 | 11 | | Mkrtchyan Sargis | ARM | 2256 | 2 | 20.5 |
| 37 | 35 | | Yavroyan Tigran | ARM | 2013 | 2 | 20 |
| 38 | 38 | | Harutyunyan Serjozha | ARM | 1990 | 2 | 17.5 |
| 39 | 39 | | Harutyunyan Hakob | ARM | 1900 | 1 | 16 |
| 40 | 40 | | Qachakulyan Leo | ARM | 1850 | 0 | 15.5 |
Useful links

www.chessfed.am

www.chesshouse.am

www.chess-results.com