The III Stage of the "Chess Academy Cup" 2016 Rapid Chess Tournament
2016-05-31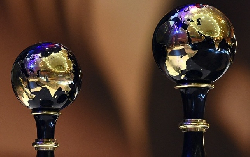 The Chess Academy of Armenia is organizing the 3rd stage of the "Chess Academy Cup" 2016 Rapid Chess Tournament on June 4, at 12:00. Time control is 10+5 minutes. In the tournament can participate those who have 1st category (or those who have received their 1st point for the 1st category) and national rating.
The total prize fund of the tournament is 60% of the entry fees.
Registration deadline is 6pm on June 3.
Final standings see here
Useful links

www.chessfed.am

www.chesshouse.am

www.chess-results.com